A better way to:
Reduce Operation
Cost
Benefits of Hiring a
Virtual Assistant
You can focus on your next most important business need
Our highly-skilled VA team is well-equipped to handle your work-related and personal needs.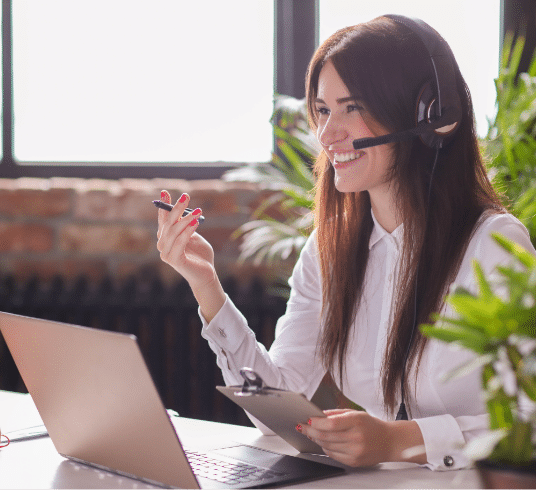 All our virtual assistants have to pass mandatory checks before and after joining us. We regularly train VAs to keep up with new technologies and tools.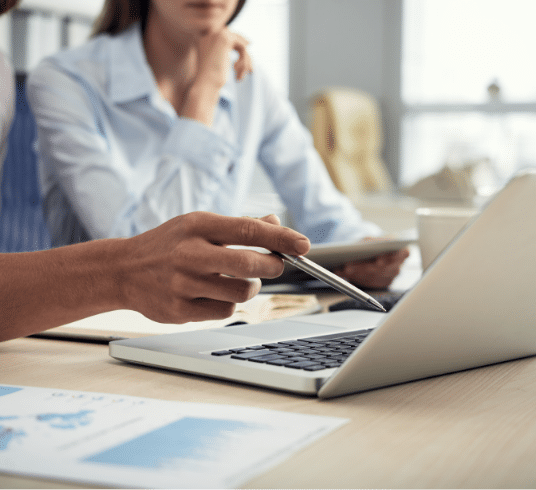 We don't want to tie you down. Terminate your subscription whenever you want. We do our best to make landing on the cancellation prompt unlikely.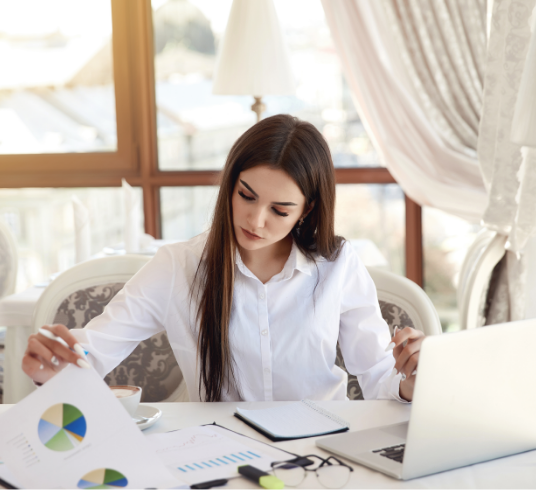 We take great pride in providing excellent customer service. Our team will go above and beyond to ensure that your needs are met.
Virtual Assistants are employed by us but assigned to you. They become a part of your extended employee and business family. Successful assimilation occurs when VAs feel welcomed and treated as a vital contributing part of your organization.
Our target market is home inspection companies, pest control companies, and Real Estate agencies (brokers & realtors) operating in the U.S. and Canada.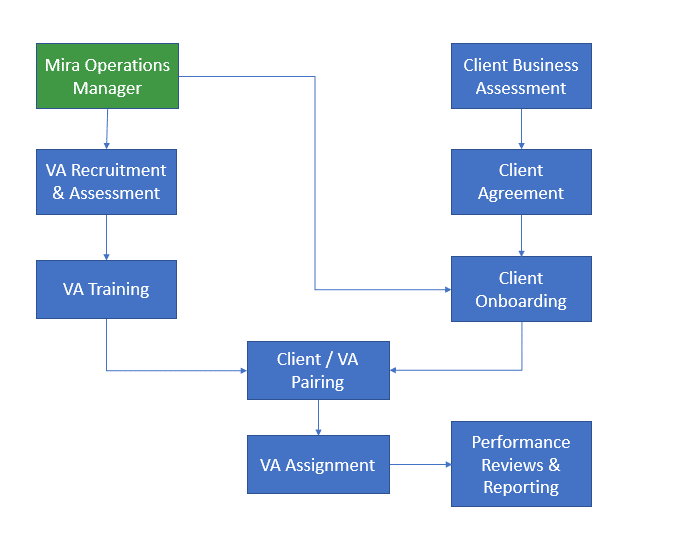 Mira Operations Managers are an integral part throughout the entire business process. On the VA side, they are involved in recruiting, assessments, and selection of VAs to be part of their VA team. They monitor VA training performance and make sure only the best is ready for pairing.
On the Client side, Mira Staffing Operations Managers are assigned to the Client during the onboarding process. Together, they work to review VAs to perform final review and selection by the Client.
After VA assignment, the Operations Manager receives performance reviews from the Clients, discusses coaching opportunities, and verifies that the Client's business processes have improved as a result of using Mira Staffing VAs.
It has been a phenomenal experience working for Mira/MHIS. The owners of the company not only have a strong sense of ethics and standards but empathy, humility, and clear vision. After 8 years of working with other clients, it's only with working for MIRA/MHIS have I felt properly compensated for the work I do.
Working in Magnolia Home Inspection Services is truly a great place to work. Exceptional onboarding. Excellent training to develop better workplace culture experiences. Very energetic team and probably the most intelligent well-educated employees I've ever worked with. Best clients that every employee could've asked for. I felt humbled to work with such a fantastic team.
It's truly a privilege working with Magnolia Home Inspection Services. Our client's vision, morale, & principles motivates us to do more in life. More than the pay, they always consider the welfare of their employees and are bringing the quality of life into greater heights. I have been working as a Virtual Assistant for 6 years now and this is the best! My favorite company to be honest. I am considering this as my last too & looking forward to spending my next 10 years here. I am beyond grateful to the owners! 🙂 Kodus!
Our virtual assistant increased my inbound sales conversion rate from 65% to over 85% when we switched from a shared call center and improved our scripts.